After a meteoric rise in the first few months of 2021, the median sales price for a single-family home in San Mateo County seems poised to clear a historic milestone this year. According to sales data from MLSListings Inc, the median price for a single-family home in San Mateo County during the month of May was $1,909,500. That is an increase of more than $400k from January of this year, and less than $100k from a number that not too long ago would have seemed improbable, but today seems inevitable – $2 million. In fact, the California Association of Realtors has already reported that San Mateo County has cleared the $2 million mark, which would make it the first county in California history to do so (CAR's available sales data may vary from MLSListings).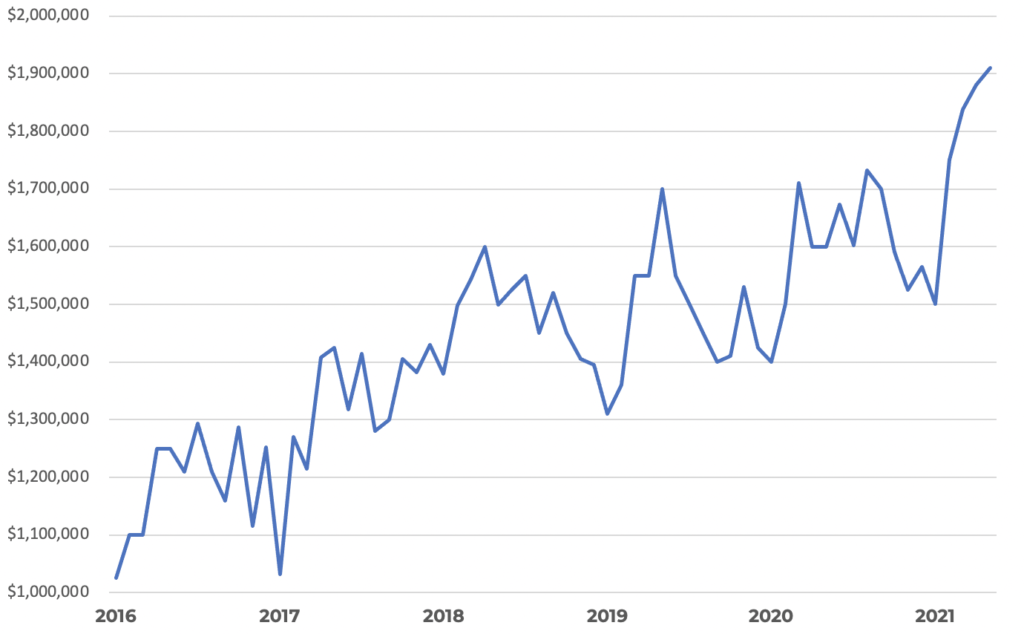 Two. Million. Dollars. The number seems even more impressive when you consider that 10 years ago in 2011, when we first started to come out of the recession, the median sales price for a single-family home in San Mateo County was just over $700,000. That's about 185% growth over 10 years, or 18.5% annually.

So how did we get here? I won't get any awards or recognition for saying it, but sometimes the best answer is the most obvious one. And it's the answer you'll find in Chapter 1, page 1 of Econ 101 – SUPPLY AND DEMAND. The Bay Area real estate market over the past decade or so has been a textbook example of a seller's market, with demand far exceeding supply. A booming regional economy has consistently churned out well-qualified buyers, while available homes have remained in historically short supply. Of course, there have been plenty of relative highs and lows over the course of the past decade, but the story for the most part has remained the same. Strong competition for a very limited supply of homes has kept prices on a steady upward trajectory. The bane of first-time buyers, but a boon to investors. And unless we see a significant slowdown in Bay Area tech, I wouldn't expect the story to change a whole lot any time soon.